Our team is growing! View our current openings! Read More!
Get Started Today!
Thank you! Your submission has been received!
Oops! Something went wrong while submitting the form.
How Much Can You Save?
Thank you! Your submission has been received!
Oops! Something went wrong while submitting the form.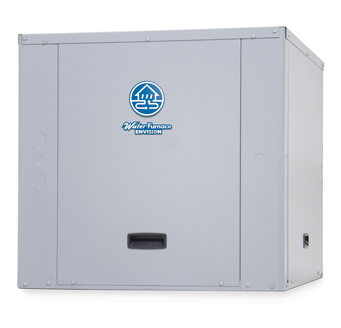 Envision NDW
22 EER / 3.5 COP
High Volume Hot Water - 8 to 15 ton
The Envision Series NDW is designed to meet the high-volume water demands of today's larger luxury homes and available with our industry-leading 3-day lead time. NDW units provide high-capacity heating and cooling performance but still deliver the features homeowners have come to expect from our Envision line. Two high efficiency, single speed scroll compressors keep operating costs low for pool/spa heating, radiant floor, snowmelt, aquaculture, and process water installations. Brazed plate heat exchangers provide efficiency and allow for a compact unit. As always, all Envision units use R-410A refrigerant. The Envision NDW also features Aurora Advanced Controls that offers two-way communication between components and allows for accurate energy monitoring. The HydroZone control panel utilizes intuitive menu-driven software and a large backlit display with easy setup configurations and lead/lag pump control for installers.
Note: A secondary heat exchanger is needed for domestic hot water and pool/spa heating.
About Idaho Geothermal, LLC
Idaho Geothermal, LLC is proud to serve the people of Meridian and the surrounding area with prompt, quality service. We install WaterFurnace products which have industry leading warranties and performance. We pride ourselves on exceptional customer service. Call 208-895-0925 today to schedule a service appointment or for a free, no-obligation consultation. We'll help determine the perfect system for your home or business. 

Our team services most major brands of geothermal and HVAC equipment. We've been proudly serving Meridian and the surrounding area with top of the line products, service, and maintenance for years and hope to do the same for you, give us a call today!
Contact Idaho Geothermal, LLC